Utah's National Parks
Posted On

Sep 22, 2011
Category

Destinations
By Julie K. Trevelyan
Imagine southern Utah. The sky is such a perfect cerulean blue it's almost unbelievable. Sandstone cliffs, spires, and ridges come together in crazy, multi-hued jumbles: brick red, faded citrus, light cream, caramel, pale lavender, sage green, dark chocolate. Trails meander all around this red rock playground, leading high up to wind-blown mesa tops and deep into water-carved canyons. Here, five national parks contain some of the most sublime landscapes to be found, where almost endless outdoor activities beckon. Each of the five parks has classic trails that are classic precisely because they are stunning and reveal the best of these federally-protected places. Each park also has hidden or simply more remote gems to discover, those still impressive but often less crowded routes that will leave you talking about them for months afterward. Here, we've rounded up some favorites that highlight the unique characteristics of each national park.
Arches National Park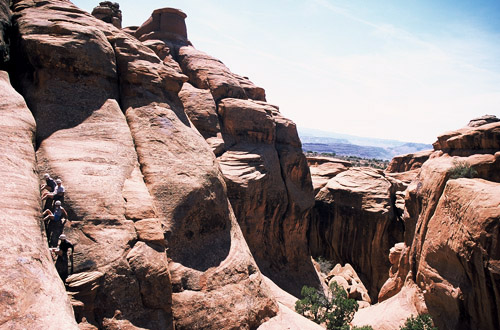 Over 2,000 natural arches curve up from the earth here, some seeming to defy gravity itself. According to the Natural Arch and Bridge Society, the definition of a natural arch is "A rock exposure that has a hole completely through it formed by the natural, selective removal of rock, leaving a relatively intact frame." In other words, an arch is created mostly through erosion. If water played a big part in the process, the feature is called a natural bridge. What does all that scientific definition mean to park visitors? Splendid variations of arches, in all sizes and shapes. Legendary desert writer Edward Abbey, a seasonal ranger at Arches in the 1950s, tirelessly pushed for this area to be kept untrammeled by an overly loving public.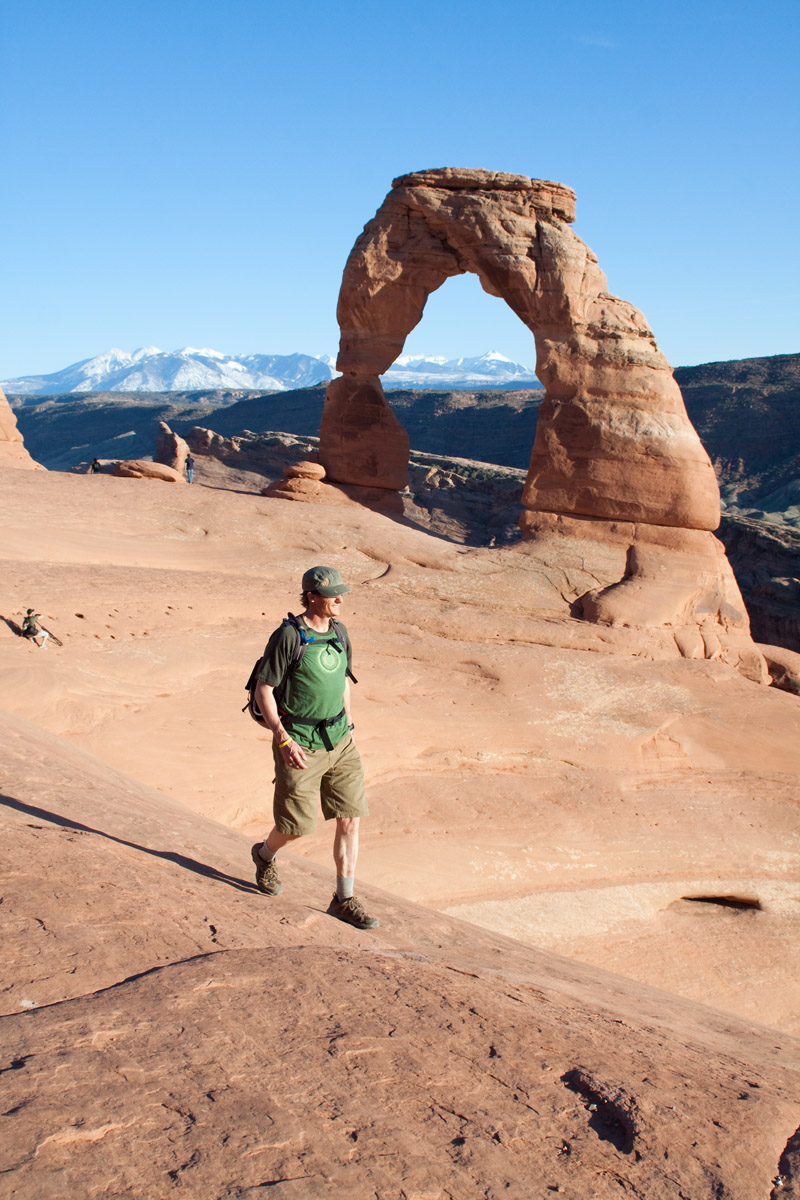 Iconic hike:
The most well-known arch is Delicate Arch, the same one to be found on Utah's centennial vehicle license plate. Soaring 52 feet into the air, this freestanding arch draws gasps from visitors hailing from every corner of the world. There are two ways to see this majestic landmark: from the easily-accessible viewpoint trail, or by tackling the strenuous three-mile roundtrip hike to the arch itself. Sunset and sunrise provide the best light. In summer, sunrise hikes offer cooler temperatures and fewer people.
Off the beaten path:
The Fiery Furnace is less known but no less spectacular. You'll scramble over broken chunks of sandstone, carefully navigate narrow ledges above drop-offs, step over cracks, and in some places actually support yourself completely off the ground by pressing your hands and feet against the sandstone. Once started, there's no turning back, so be prepared to test your commitment. Your reward? A feast for the senses as you immerse yourself in the gorgeous slickrock slot canyons and travel along the base of towering cliffs. Ranger-led trips are offered twice daily March through October.
http://www.nps.gov/arch/index.htm
Canyonlands National Park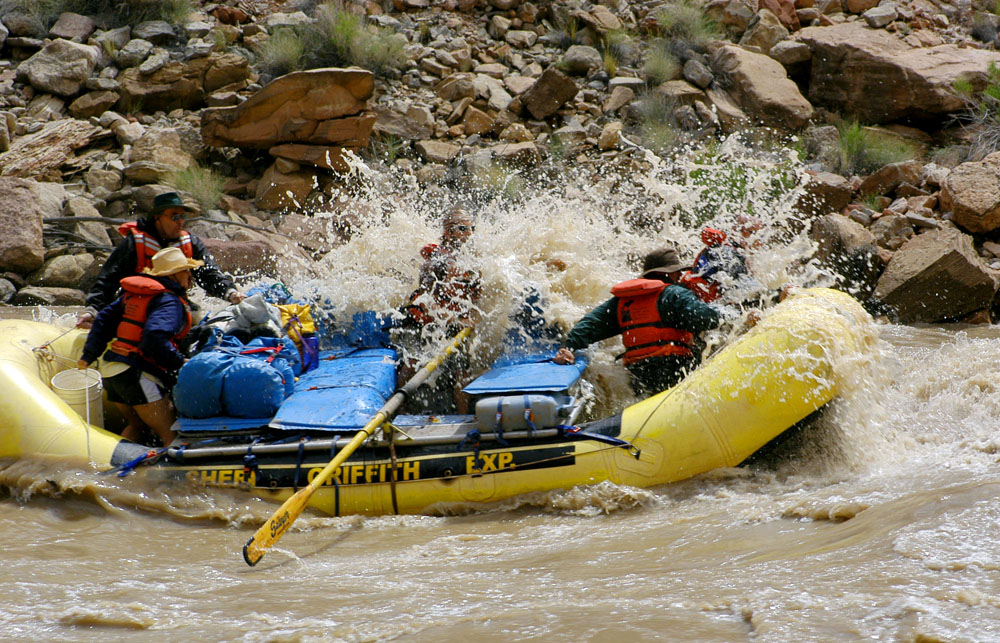 Boasting some of Utah's most tantalizing views, Canyonlands is divided into three hiking "districts." Island in the Sky is the most popular, being easily reached as well as home to the visitor's center. The Needles District is so-called because of its hoodoo proliferation. The far more rugged Maze District serves up near-solitary backpacking loops, challenging dirt roads, and adventure for those most prepared to spend time in the backcountry. Remote Horseshoe Canyon contains historically noteworthy and thought-provoking ancient rock art, particularly the life-size figures of the Great Gallery.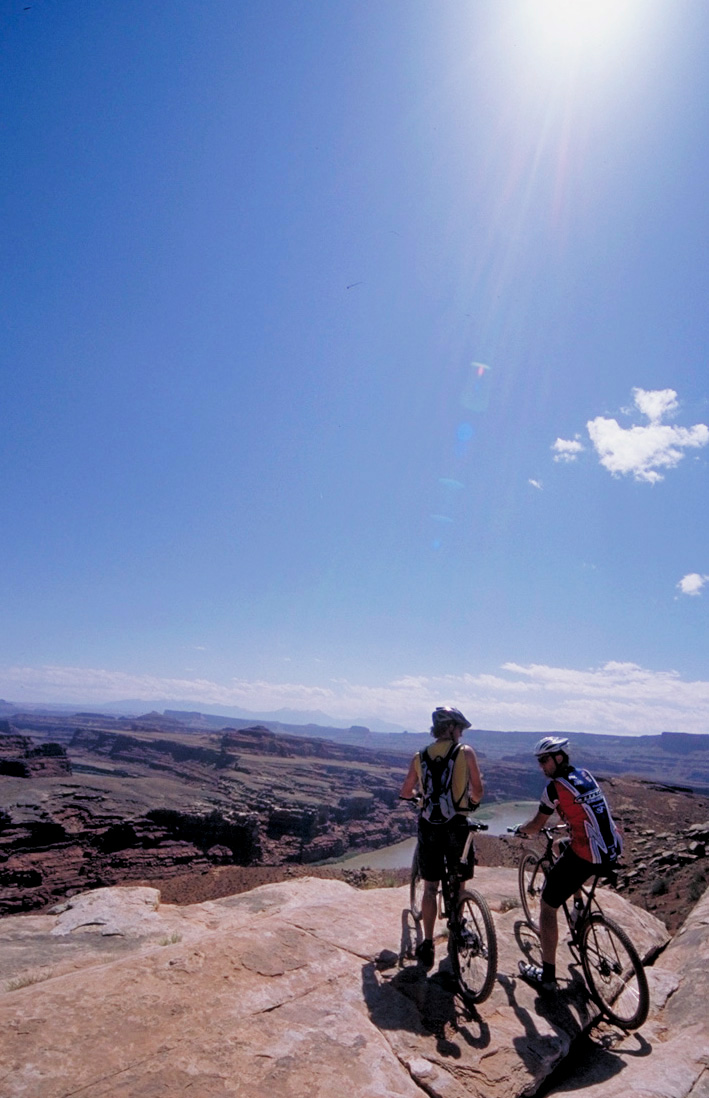 Iconic hike:
Hold onto your hats and trade your boots for a paddle as you launch yourself on the famous Cataract Canyon rapids of the Colorado River! Area outfitters are both plentiful and eager to take you on the river for a multi-day excursion. If you've never experienced a river trip before, prepare for serenity while floating flatwater sections, surrounded by arching russet-colored cliffs, the sound of ravens cawing overhead the only noise. The whitewater action comes on the rapids, when whooping and hollering are par for the course as you ride those wild river waves. Cataract Canyon, a 14-mile length of Class III to Class IV rapids, was first successfully run by the John Wesley Powell Expedition in 1869 on wooden rowboats.
Off the beaten path:
Riding the White Rim is an absolute must-do for any serious mountain biker. This classic southern Utah ride is a 103-mile loop jeep road. Some serious ups and downs (6,000 vertical feet all told) demand good physical fitness. Several tour operators out of Moab offer supported trips. Both sand and hard rock make up the trail bottom. Allow three to four days for the whole trail, unless you're an uber-endurance athlete who can consider hitting it in a single (insane) day. Permits and designated camping areas required; get the vital stats at
http://www.nps.gov/cany/planyourvisit/whiterimroad.htm
http://www.nps.gov/cany/index.htm
Capitol Reef National Park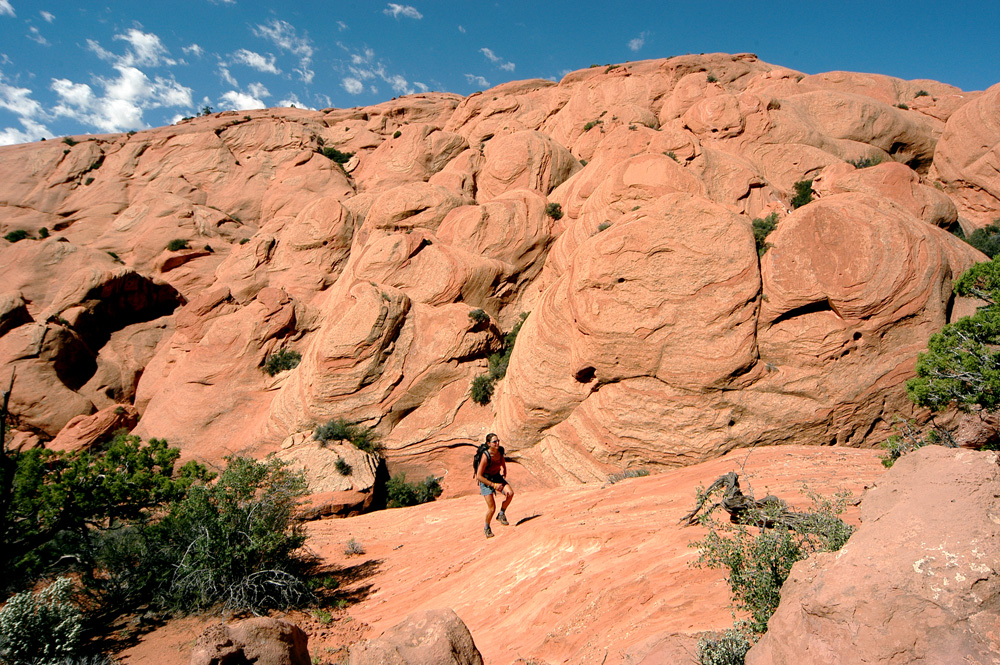 Far off the main roads, Capitol Reef sees fewer visitors but has no less astounding scenic delights. The benefit of this is that you have fewer people to compete with for seasonal fruit picking in the park system's oldest orchards (peaches, apricots, plums, apples, pears, and much more), hiking to astounding views of the Waterpocket Fold, or overnighting it in the sandstone-blanketed backcountry. Geologists around the planet are familiar with the land's tilt that created the monocline known as the Waterpocket Fold; an easier way of describing this distinctive natural feature is to call it a huge wrinkle in the earth's crust that revealed many rock layers. The only Utah park that doesn't require a fee to drive through it (vehicles are charged to travel down the Scenic Drive south of the visitors center); most of Capitol Reef's trails are easily accessed from the road. Be sure to stop in at the pioneer museum/store, the Gifford House, for delicious miniature pies made from the park's own in-season fruit.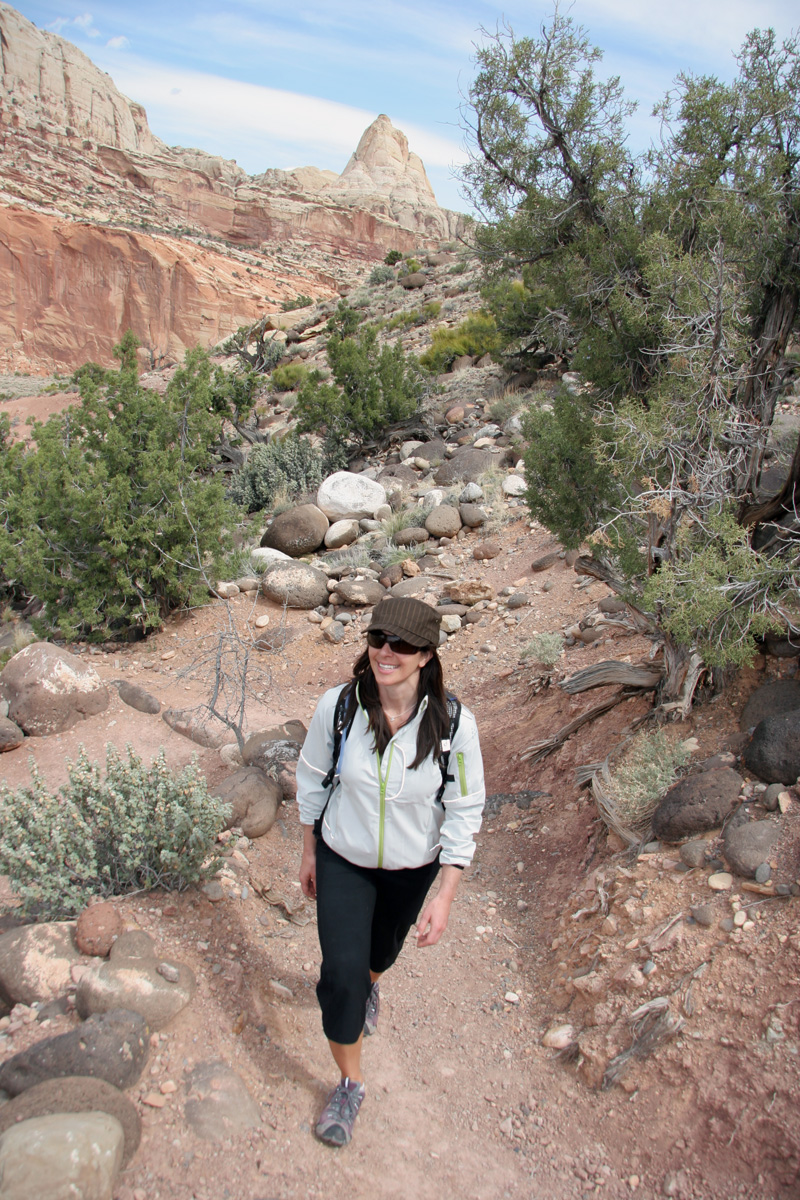 Iconic hike:
Hickman Bridge Trail is short and sweet, passes an ancient Fremont Indian granary, and ends up beneath a nice example of a natural bridge. Be sure to grab the trailhead brochure that details points of interest along the way. This 1.2 miles hike starts right off the highway alongside the Fremont River and quickly rises up stone steps to wind along the base of rock pinnacles and spires. The granary, used by ancient peoples to store their precious grains, is easily seen on the trail. The actual bridge, which spans 130 feet, is easy to move around underneath so you can find the best picture-taking spots.
Off the beaten path:
The spectacular southern part of this long, skinny park is woefully under visited. Upper Muley Twist Canyon is a slot canyon that shows off the striking geologic forms that distinguish Capitol Reef. Look for exposed Navajo and Wingate sandstone layers, whose erosion created more than a few natural arches and bridges. Depending on your route, the trail takes anywhere from nine to 15 miles to complete. If you start at the Strike Valley Overlook parking area, the surrounding views are pretty much beyond stunning. This fairly remote canyon, called "narrow enough to twist a mule," is perhaps most appreciated for that sometimes rare commodity: deep silence.
http://www.nps.gov/care/index.htm
Bryce Canyon National Park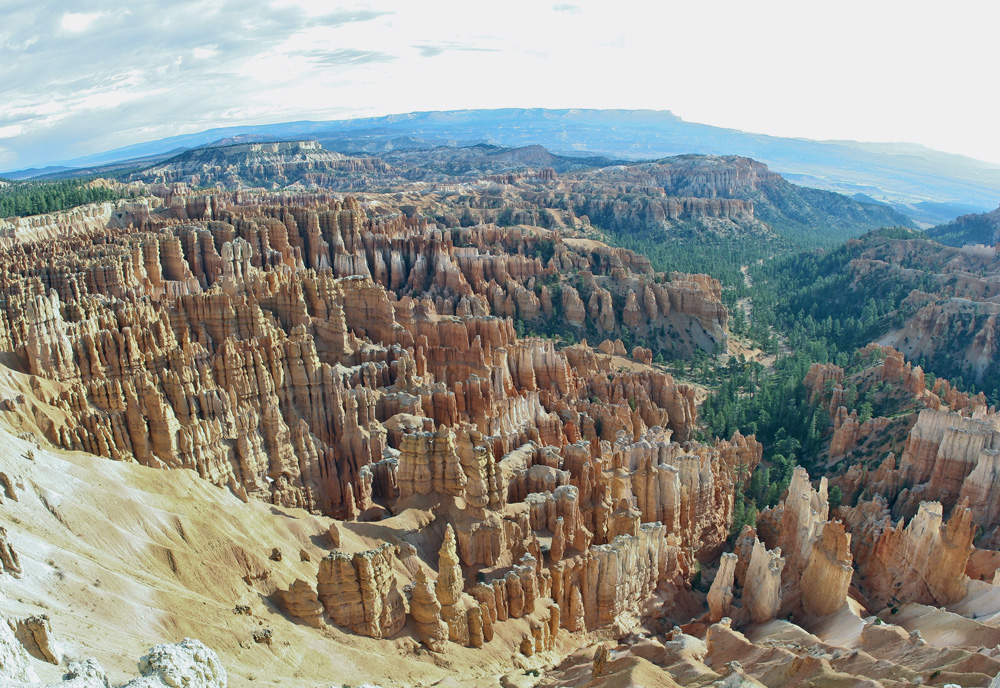 At 9,000 feet, Bryce sports unparalleled views of the surrounding mesas and mountains. Not actually a canyon, Bryce is an amphitheater that is home to hundreds of "hoodoos," those spiky red rocks fashioned by wind into a multitude of wacky but gorgeous formations that point skyward. Nineteenth century cattleman Ebenezer Bryce was reported to have said "It's a hell of place to lose a cow." It's still one heck of a stunning place to explore, from its very old bristlecone pine trees to its fantastical hoodoos to its lauded astronomy program—Bryce Canyon is home to some of the darkest night skies in the continental U.S.
Iconic hike:
Navajo Loop is a brief but beautiful 1.3 mile loop that showcases the best of this national park without overly taxing your hiking stamina. During the busy season (May-October), take the clean fuel shuttle to the Sunset Point stop to find the trailhead. A fairyland of tangerine-colored rock spires and dramatic formations such as Thor's Hammer stand sentinel-like over the trail. When you reach the base of the switchbacks, look for two impossibly tall Douglas fir trees that are over 750 years old.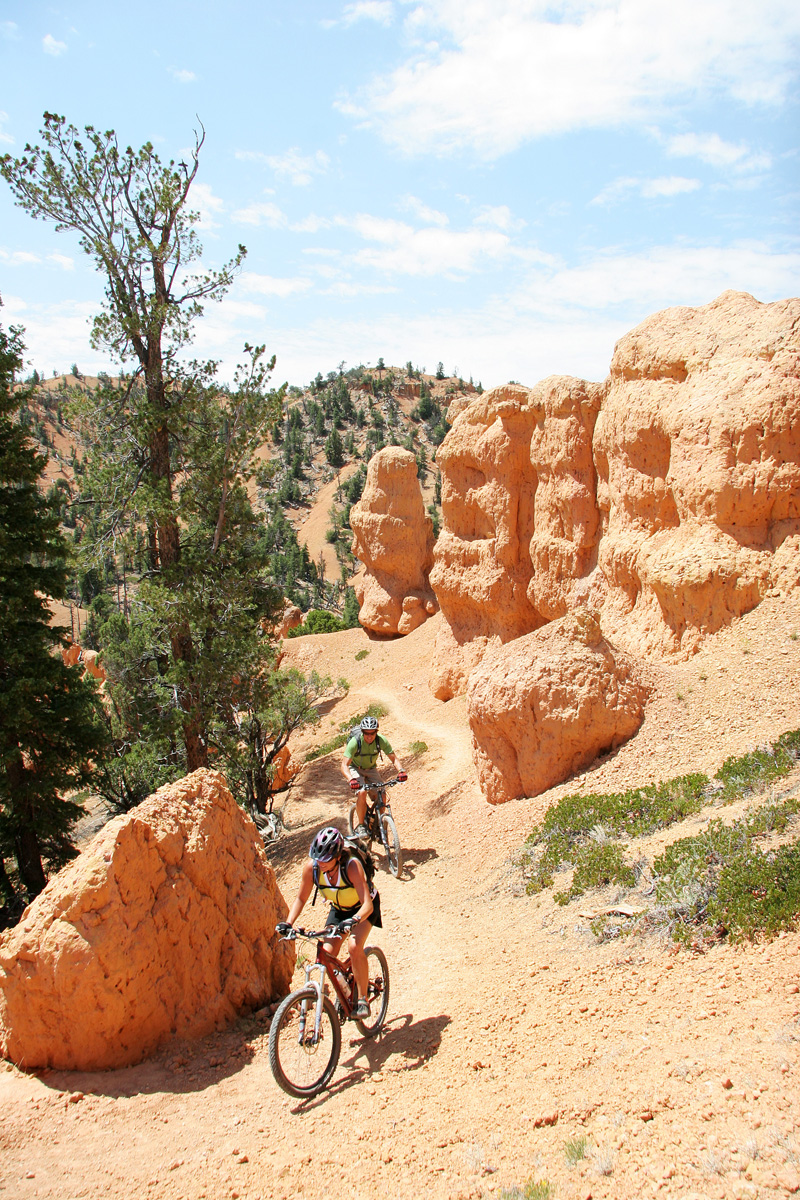 Most of the short Bryce trails can be combined into a loop hike. The Queen's Garden is an easy addition to the Navajo Loop. Keep your eyes peeled for a hoodoo formation many think bears an uncanny resemblance to Queen Victoria.
Off the beaten path:
A mere nine miles west of Bryce lies the relatively unknown Red Canyon, part of the immense Dixie National Forest. Often called a mini-Bryce, Red Canyon is a haven for mountain bikers and hikers who crave more solitude, killer trails, and scenery on par with Bryce's. You can also ride a horse, steer an ATV, and silently schuss on cross-country skis in wintertime. Thunder Mountain Trail is popular with downhill bikers. The Cassidy Trail is named after infamous outlaw Butch Cassidy, who was rumored to have hidden out among the area's sandstone crags and canyons.
http://www.nps.gov/brca/index.htm
Zion National Park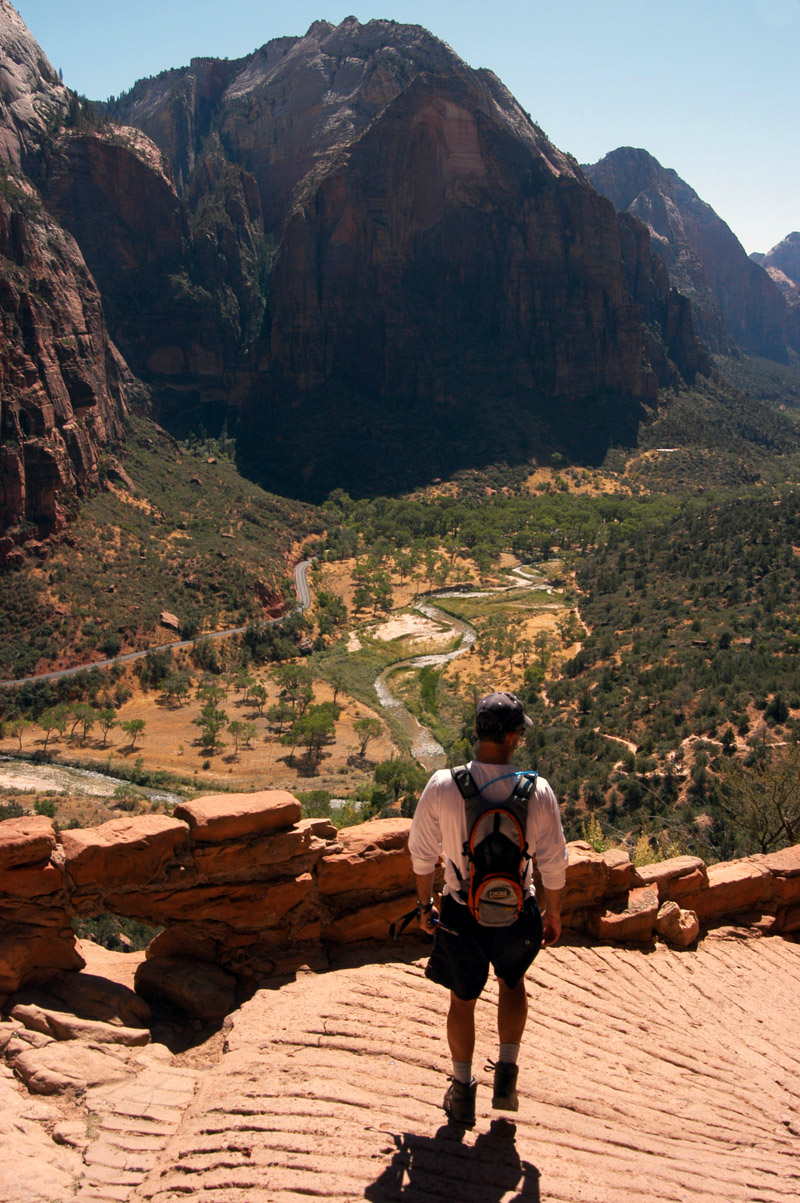 Utah's oldest national park is also its most accessible, being close to St. George and Las Vegas. Separated into two parts, the main Zion Canyon sees the lion's share of the park's 2.5 million annual visitors, while the far less visited but no less breathtaking Kolob Canyons area receives a more modest amount. Along with basic hiking, canyoneering and climbing are the two most popular activities in Zion. Canyoneering, whether technical or not, leaves permanent memories seared in the brain of beautifully crooked little slot canyons that seem navigable only by humans made of Silly Putty. And when traveling the main canyon floor by shuttle or on foot, glance up at the 2,000-foot high sandstone walls soaring above to see if you can spot small, dark dots clinging to them. Big wall climbers consider Zion a Mecca of sorts, and they can usually be glimpsed spring through fall. Several of the area's excellent guiding services will take raw beginners on successful canyoneering or climbing (or both) outings through some of the most picturesque routes in the park.
Iconic hike:
In 1916, hiker Frederick Fisher was said to exclaim "Only an angel could land on it!" about Angels Landing. Definitely not for those squeamish about heights, the Angels Landing trail is a good workout as you chug nearly 1,500 feet from the canyon floor to the top. Imagine entering the shady coolness of Refrigerator Canyon...doggedly ascending the switchbacks of Walter's Wiggles...considering how badly you still want to make it to the top when you reach the airy height of Scout Lookout and realize the trail still continues along a razor-thin ridge. When you reach the summit, magnificent views extend for miles in all directions.
Arguably the park's most famous hike, the Zion Narrows is a classic slot canyon experience. Traversed almost entirely in the Virgin River itself, this trek can be attempted as an overnight backpack, a thru-hike, or a simple up and back, returning whenever you decide. Most adventurers start from Riverside Walk and plunge with determination and awe into the river waters, surrounded by the monolithic canyon walls that create the Narrows. Permits are necessary and rules are strict in order to preserve the beauty of this much loved canyon.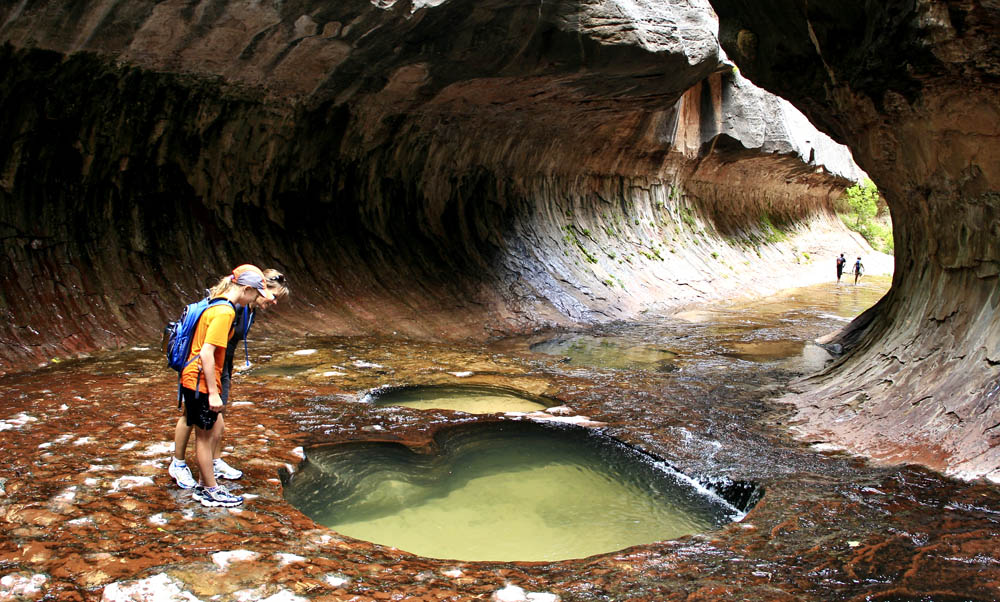 Off the beaten path:
Another great Zion hike is the aptly named The Subway, a strenuous and demanding backcountry hike with several short rappels and a couple of pools to swim. The Subway also requires a permit which is issued through a lottery. If you lack good map reading skills, it's advisable to do the Subway with someone who's done it before and knows the route since it's easy to stray into the more difficult terrain on either side of the approach trail or miss the exit trail entirely. There are three short drops so you will need to pack webbing or a rope to downclimb. You'll know the short but beautiful "subway" section of the Subway when you see it.
http://www.nps.gov/zion/index.htm
Tags
Hiking
,
Mountain Biking
,
Canyoneering
,
National Parks
,
River Trips
,
Horseback
Archives
2023
2022
2021
2020
2019
2018
2017
2016
2015
2014
2013
2012
2011
2010